Hardball Divorce Negotiation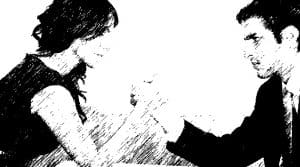 San Jose Divorce Settlements and Hardball Negotiations.

It can sometimes occur that one party in a divorce is being unreasonable in terms of coming to a financial settlement or with spousal or child support. Hardball negotiations can be used successfully for a divorce settlement and for spousal support, but isn't used when it comes to organizing a parenting plan. These parenting plans must be based only on the best interests of the children and on nothing else. As far as spousal support and divorce settlements go, however, sometimes playing hardball is necessary.
Hardball Negotiations for Spousal Support and Divorce Settlements
It isn't uncommon for one spouse to cause problems in terms of spousal support. For one reason or another, one party may not feel that the other is entitled to this type of support and is completely refusing to provide it. In other cases, an offer may be made but the spouse is leaving no room for negotiations. The offer made is presented as a "take it or leave it" type of deal, which is completely unacceptable to the other party.
In some cases only hardball negotiations will handle the situation. You'll need to work with a professional mediator, however, to get the situation sorted out so that both parties are happy with the outcome. Using a lawyer is an expensive proposition that can present more problems than solutions.
It all comes down to the level of hardball that needs to be played. A professional mediator will know how far to push and when to wait for a response from the other side. If a negotiator pushes too far too quickly, the negotiations can fall apart.
Why Using a Lawyer Isn't a Good Idea
Besides the expense, most lawyers aren't trained in the fine art of hardball negotiation tactics. They are ready to push but they often push things too hard until an expensive court battle is necessary. Of course, the bigger the battle, the more the lawyer gets paid in fees. It isn't always in the lawyer's best interests to resolve a divorce case amicably.
If you find that your spouse isn't cooperating with the divorce you'll have two choices. You can either litigate with a lawyer and pay substantial fees or use a mediator for hardball negotiations that will prove to be a lot more efficient and much more affordable.
Many couples find after a round of hardball negotiations through a mediator that they can act more civilly towards each other. Everything has been put on the table and ironed out to a satisfactory conclusion, which has brought down the level of animosity between the couple. When the battle is over, the two sides can come together and shake hands amicably. While it doesn't always happen this way, we have seen amazing results following hardball negotiations.
When you don't know where to turn and feel like you're on the losing side with no way to negotiate, consider professional mediation to help you get through your divorce. Sometimes it does take a bit of hardball to get things moving in the right direction so that, in the end, everything is resolved fairly for both sides.
 Call Santa Clara Divorce Mediators  408.499.5062